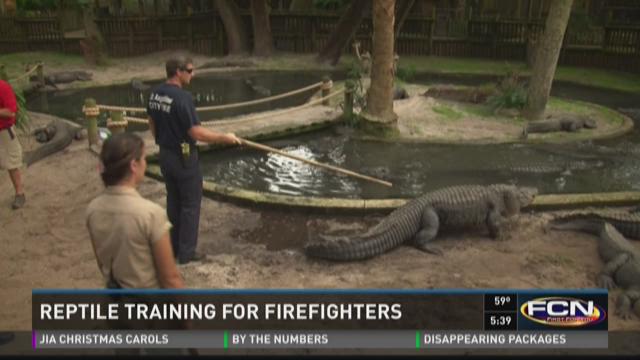 ST. AUGUSTINE, Fla. -- As more people have exotic pets and more people move to Florida and encounter wild animals, firefighters are getting more interesting calls for help.
The St. Augustine Fire Department is choosing to trains its staff so they will know how to better handle animal calls, especially when they are the first on the scene.
This week, at the St. Augustine Alligator Farm, firefighters are training with alligators and snakes because they never know what they'll find on the job.
The training course gets firefighters up-close and personal with venomous and non-venomous snakes and alligators.