ST. JOHNS COUNTY, Fla. — A meth lab was discovered in the back of a car at a Walmart off U.S. 1 in St. Johns County Saturday afternoon, authorities said.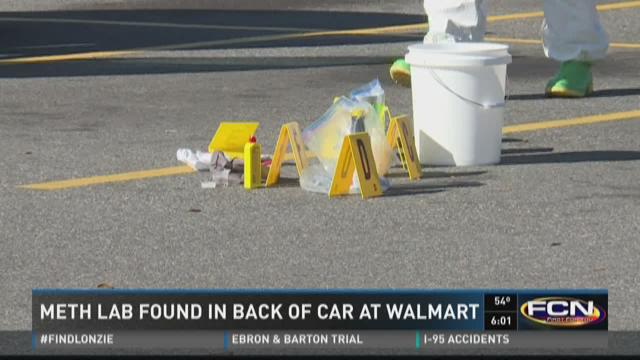 Deputies were originally called out to the Walmart in St. Augustine for a shoplifter and discovered a meth lab in the back of the suspect's vehicle in the parking lot, according to Chuck Mulligan with the St. Johns County Sheriff's Office.
A Walmart employee said that the suspect tried to take $1,700 worth of goods before being caught with the meth lab.