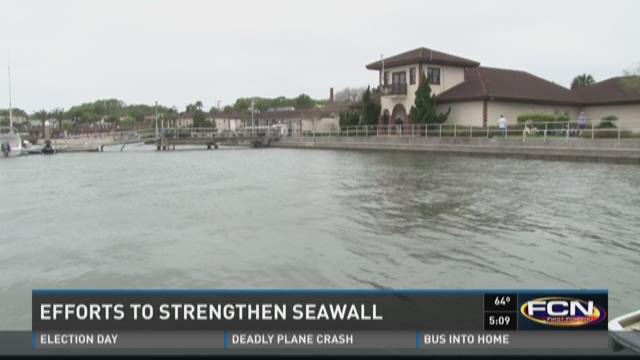 ST. AUGUSTINE, Fla. -- St. Augustine wants to strengthen a weak link in its seawall.
A portion of the seawall in downtown St. Augustine is lower than the rest.
It's the area between the Bridge of Lions and the Santa Maria Restaurant.
City officials say it's anywhere from 1.5 to 2 feet lower than the elevated and newly reconstructed seawall further that runs from the Santa Maria Restaurant south to the Florida National Guard Headquarters.
Sam Adukiewicz is the harbormaster at the St. Augustine Municipal Marina on the bayfront. The marina sits right in the middle of the area of the seawall that is lower than the newly reconstructed seawall.