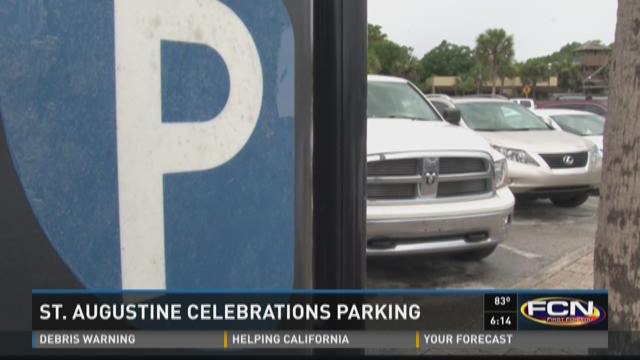 ST. AUGUSTINE, Fla. -- Parking is often an issue in downtown St. Augustine.
This weekend, St. Augustine will test a new parking plan in preparation for the city's big 450th anniversary celebration.
On Saturday, July 4 -- the single busiest day of the year in St. Augustine – the city will let people to park on Francis Field. It's the events field where festivals usually take place.
This is a rehearsal for the celebration because the city plans to use Francis Field next to the parking garage for parking for the 450th in September.