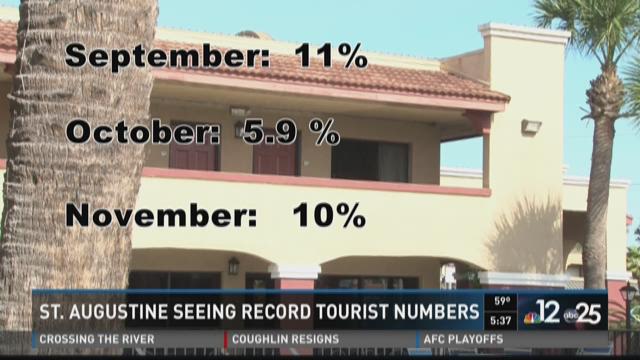 ST. AUGUSTINE, Fla. -- St. Johns County's No. 1 industry – tourism – is experiencing record breaking growth, according to the county's visitors and convention bureau.
At the Hot Shot Bakery and Café in St. Augustine, those numbers are reflected in the number of customers coming in.
Sherry Stoppelbein, owner of Hot Shots, said, "St. Augustine is hugely busy. Crazy busy!"
Stoppelbein just had a lucrative holiday which brought more business to her bakery. "Well, Nights of Lights is huge now! It's an international draw!"
The tourism numbers are breaking records.