Deputies: Meth lab found in back of car at Walmart | News
ST. JOHNS COUNTY, Fla. — A meth lab was discovered in the back of a car at a Walmart off U.S. 1 in St. Johns County Saturday afternoon, authorities said.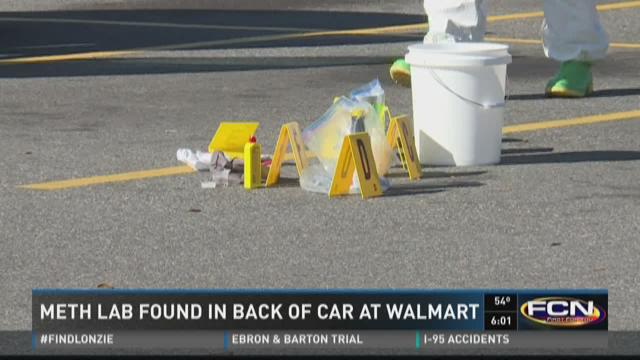 Deputies were originally called out to the Walmart in St. Augustine for a shoplifter and discovered a meth lab in the back of the suspect's vehicle in the parking lot, according to Chuck Mulligan with the St. Johns County Sheriff's Office.
A Walmart employee said that the suspect tried to take $1,700 worth of goods before being caught with the meth lab.
Four deputies walking with the suspect to his car were taken to the hospital as a mandatory precaution after they were exposed to fumes, Mulligan said. The deputies spotted a white bucket in the suspect's car and believed he could have been hiding stolen merchandise in the car. When they opened it up to check they were struck with the fumes of what police call a 'one-pot operation' meth lab.
The area around the Walmart was shut down for a few hours as HAZMAT crews dealt with the makeshift meth lab.
The items stolen from Walmart will have to be decontaminated before they can be sold again, deputies said.
The car used by the suspect in the theft and for the mobile meth lab will also have to be decontaminated before it can be returned to its owner. Deputies say the car was borrowed.