St. Augustine Police cruiser involved in crash | News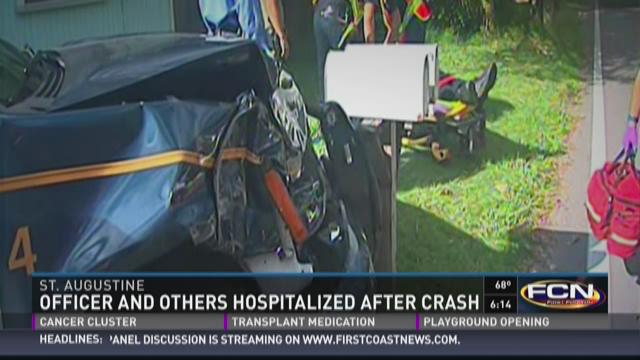 ST. AUGUSTINE, Fla.- A St. Augustine police officer and two others were injured when the officers patrol car crashed into another vehicle at the intersection of Masters Drive and Ravenswood Drive Wednesday afternoon.
The patrol car was heading northbound when it tried to pass another vehicle around 1:30 p.m when the crash occurred, police spokesman Mark Samson tells First Coast News.
Samson says they do not yet know whether the officer was headed to an emergency call or not.
All three were taken to Flagler Hospital with "non-life threatening" injuries.
The St. Johns County Sheriff's Office will investigate the accident.
Roads were closed in the area during the investigation.