St. Augustine Beach government may be changing its ways | News
ST. AUGUSTINE BEACH, Fla. — The way government works in St. Augustine Beach may be changing.
St. Augustine Beach city commissioners will decide Monday evening if they should have the final say on big projects and developments.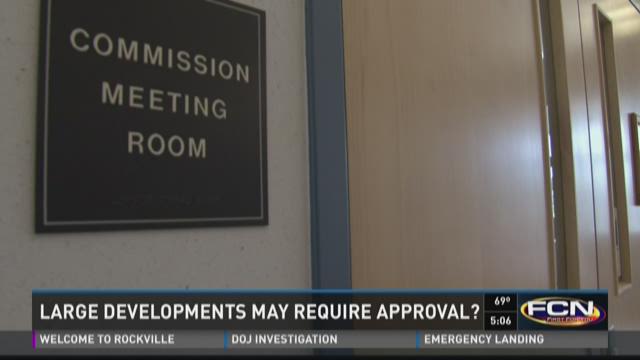 Surprisingly, the city commission has not had this power for decades.
The issue that brought this to light is the Embassy Suites hotel planned for A1A.
The three-story hotel in St. Augustine Beach is planned for the land south of Anastasia State Park and north of the pier.
City Manager Max Royle said the developers took the proposal to the city's Planning and Zoning Board. The developers did not have to go to the City Commission. The board approved the project.
The site of the former Beach Front hotel is some of the last buildable oceanfront property, which also battles erosion. So federal and state mandates dictate the building be elevated to protect it from flooding, according to Gary Larson is the city's Building and Zoning Director.
He pointed out on the blueprints that the height of the building three-story building "is actually 35 feet." Then there is the "10 feet we allow for screening" at the top of the building.
So that actual building meets the city's height requirement, he said.
However, because it will be elevated, the hotel will sit higher in the air, up about 53 to 55 feet, according to Royle.
That did not sit well with some citizens who went to their elected officials on the city commission, but Royle said commissioners were essentially locked out of this.
"It was too late for the commission to do any approving," Royle noted, "and they didn't have the authority to approve it anyway."
"So the commission said 'Well, from now on we feel we should decide on these projects.'"
The St. Augustine Beach Mayor proposed an ordinance
"It simply makes the commission the final authority on development plans in the city," Royle explained.
But why weren't they the final say to begin with? Royle said, when the board was given that authority decades ago, the city used to be a lot smaller.
"Back in the old days, there wasn't much to develop," he said.
And now, St. Augustine Beach is more attractive to more people, and Royle said, "The last pieces of large vacant properties are getting developed or redeveloped."
The Embassy Suites project will move forward.
However, future projects may soon be up to the city commission to decide.