St. Johns County Commissioners mulling Charlotte's Web | News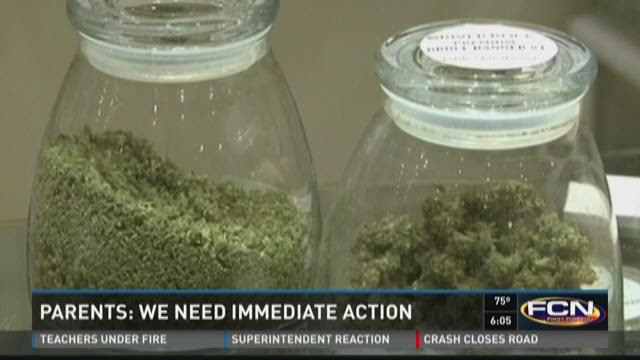 ST. JOHN'S COUNTY, Fla. -- A St. Johns County mother is one of many parents on the First Coast hoping to treat their children with a form of medical marijuana known as Charlotte's Web.
On Tuesday afternoon, county commissioners discussed ways to move forward with possibly growing the low-potency marijuana there. Parents enduring sleepless nights waiting for access to Charlotte's Web say they're tired and frustrated, and that immediate action needs to be taken.
Michelle Vinzant repairs and creates jewelry for a living. But she can't seem to fix what her 15-year-old daughter, Marley, struggles with daily.
"She had her first seizure at seven months old and from there it just spiraled downwards quickly to 100 seizures a day," said Vinzant.
At 4 a.m. Tuesday before heading off to work, Vinzant says Marley shook violently for an entire hour.
"To be completely helpless when your child in seizing is the part that no parent should ever, ever have to go through," said Vinzant.
But sadly many parents along the First Coast are experiencing a similar frustration. More than one year after Gov. Rick Scott signed the Charlotte's Web legislation approving its usage, Vinzant still does not have access nearby to the medication she says her daughter desperately needs.
"It's not fair to the families and, most of all, it's not fair to the children," said Vinzant as she held Marley's hand.
The City of St Augustine has already adopted zoning rules defining where medical marijuana can be grown, processed and sold. If approved for a regional license, a Jacksonville-based nursery would cultivate the low-THC cannabis in St. Johns County.
But while county commissioners work to figure out their next step, Marley is left to wait.
"This is real," said Vinzant. "It's people's lives."
On Tuesday evening, the commissioners decided to continue to research the issue, determine which nursery receives the low-potency nursery for Northeast Florida and bring back the recommended findings at a later date.