Half-cent sales tax on November ballot for St. Johns County | News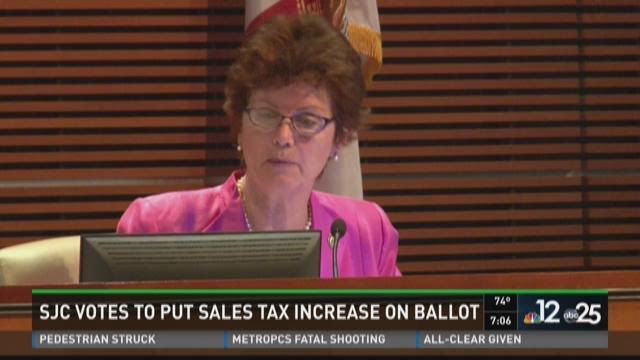 ST. AUGUSTINE, Fla. -- St. Johns County voters will decide whether to raise their sales tax by a half-cent. Tuesday, county commissioners approved a measure to put the increase on a special elections ballot in November.
School leaders say they need the extra income to keep up with the growth in county schools.
"We are two schools behind and we have not even absorbed the growth coming in to us this summer, so about the middle of the year we'll be maybe four schools behind," said Bev Slough, chairman for the St. John's County School Board.
Not unexpectedly, some people are not in favor of another tax increase. "T-E-A, taxes enough already," said David Heimbold, with the St. Augustine Tea Party.
Heimbold says school leaders should have waited to put the issue on next year's ballot. "We were looking for a general election because the special election is fixed as I said all the school people and the lobbyists and county people will be there to vote. The general population doesn't know what's going on."
Slough says with hundreds of new students, schools can't afford to wait. "If we waited until the general election next year we would lose a whole years revenue," she said.
If passed, the proposed half-cent sales tax would generate about $13 million a year, money that would go towards building new schools in the county.
Heimbold says he missed work to attend the meeting. "I had to leave my job, cost me a couple of hundred dollars to be here to express my opinions. They are already paid when they get here they are still on the payroll."
School board officials say now they'll have to find public support for the November 3 election.
"I am very happy that this piece is behind us and now the hard work begins because we have to educate our public as to what our need is," said Slough.