St. Augustine allowing parking on Francis Field on July 4 | News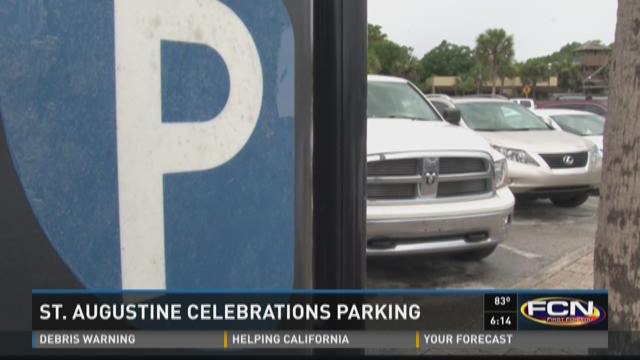 ST. AUGUSTINE, Fla. -- Parking is often an issue in downtown St. Augustine.
This weekend, St. Augustine will test a new parking plan in preparation for the city's big 450th anniversary celebration.
On Saturday, July 4 -- the single busiest day of the year in St. Augustine – the city will let people to park on Francis Field. It's the events field where festivals usually take place.
This is a rehearsal for the celebration because the city plans to use Francis Field next to the parking garage for parking for the 450th in September.
Parking on the field is expected to provide 400 to 450 more parking spaces, according to city officials.
City manager Johns Regan said July 4 will be similar to a rehearsal for the city, especially for parking.
"We want to see how it performs for the customers, how many cars is a realistic expectation, and some of the operating details on entry and exiting systems," Regan said.
Parking at the garage and on the field will be $10 July 4 as well as on September 4-5.