$40 billion of national parks at risk from sea rise | News
ST. AUGUSTINE, Fla. -- A rise in the sea level could impact $40 billion-worth of land at national parks.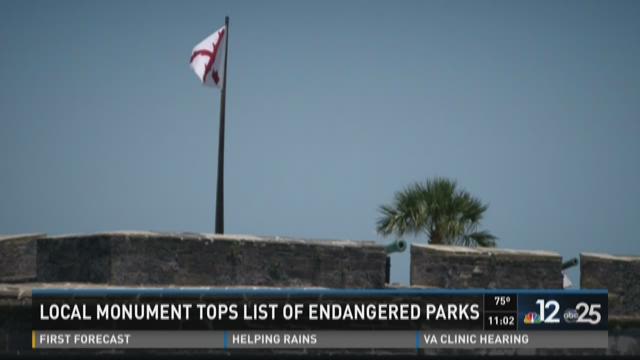 That's according to a new report and one of the most expensive parks is right here on the First Coast.
The Castio de San Marcos in St. Augustine was built to protect the town from invasions and has never fallen, but decades from now pirates won't be the fort's major threat. It will be the ocean.
"The science tells us that within the next 100 to 150 years here in Florida that even up to one meter of sea level rise will create really a big problem for this area," said Steve Roberts with the National Park Service.
700,000 people visit the fort each year. A new federal report suggests that due to climate change and sea level rise; getting to the fort could be difficult.
"We may have to alter what we do it may not be the same experience that you see today when you visit the Castio, but we want to make sure that we preserve these historic properties."
Roberts says the fort is not replaceable, but the study put a price tag on it, if it were destroyed.
We asked visitors how much it would take to replace the structure.
"[It would cost] $200 million," said Barbara Maybrier.
"It would probably cost millions," said Jeff Kramer.
Every person we asked was nowhere near how much it would cost. The study estimates that it would take $26 billion to replace the fort.
The number is startling but Roberts says there are multiple elements that come into play.
"When you really think about the size of the facility and the blocks that it's built with and the special techniques used to build it. That number becomes more realistic everyday," said Roberts.