Driver 'stable,' deputy unhurt after patrol car crash | News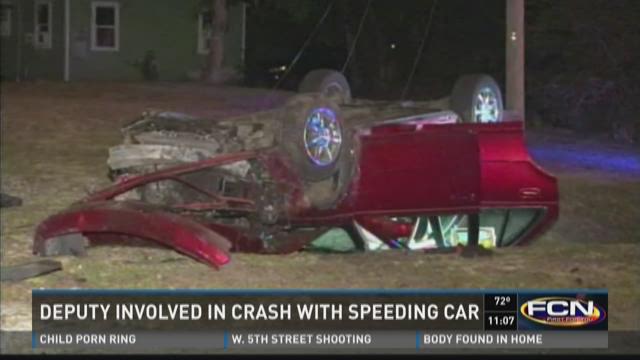 ST. AUGUSTINE, Fla. -- A St. Johns County Sheriff's deputy escaped unscathed after a speeding car flipped over his patrol car Monday night, authorities said.
About 8:50 p.m., St. Augustine Police reported a driver that appeared to be speeding and driving recklessly in St. Augustine, putting deputies on the lookout, a spokesperson for the Sheriff's Office told First Coast News.
At some point near the intersection of West King Street and King Street, the driver was speeding. lost control and apparently flipped over a patrol car, spokesperson Chuck Mulligan said.
The driver, who has not been identified, was taken to Flagler Hospital in stable condition.
There was significant damage to the driver's car while the deputy's patrol car sustained minor damage, Mulligan said.
The Florida Highway Patrol is investigating.