St. Augustine horse farm on verge of closure | News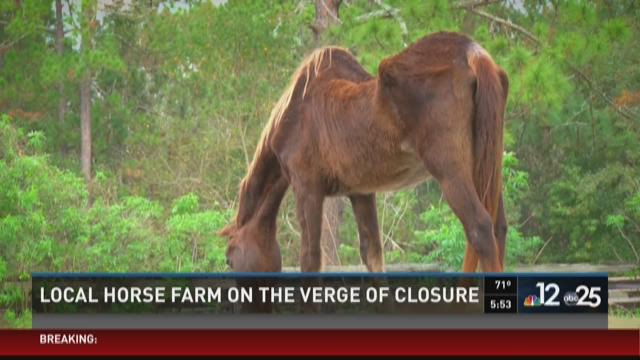 ST. AUGUSTINE, Fla. -- A St. Augustine horse farm has one holiday wish this year: donations. Without them, the farm will be forced to close down and potentially euthanize a third of its horses.
The Diamonds in the Rough horse farm is tucked away in the woods behind World Golf Village. It's a place where abused, neglected and abandoned horses rehabilitate.
Many of the horses are descendants from Triple Crown winners, including Seraphina. She is the granddaughter of Secretariat, the race horse that in 1973 became the first U.S. Triple Crown in 25 years. Seraphina raced too but she wasn't as skilled as her family members and turned into a starving horse.
Her friend Annie is another horse on the farm. She was given steroids for her allergies but it damaged cartilage in her spine. She's sweet but shy around strangers. Farm director Marie Matte took the horses in and says she cares for them every single day.
"We love them unconditionally. But it hurts a little bit to know that there is a pending date...there is an expiration date," said Matte.
That date is Jan. 1. If they don't see donations come through, farm workers won't be able to rent this farm or feed these horses.
"These are all of the hard to care for horses and they are not sought after. The market is flooded and it's hard enough to find horses that are in perfect condition and we know darn well that there is no place for these animals," said Matte.
So, if they don't raise enough funds, they'll be forced to euthanize some of their 15 horses. The ranch does not receive public funding. Private donors, volunteers and can drives keep these abused, abandoned and once neglected horses alive.
"I think every one of us likes to stick to our word and we gave our word to these animals for the rest of their life," said Matte.
The farm is in need of $25,000 to continue renting the property and to feed the horses. They say they spend about $250 dollars on grain each week in order to keep the horses healthy.