St. Augustine website to launch new financial transparency feature | News
ST. AUGUSTINE, Fla. — The City of St. Augustine is taking steps to become more transparent.
Starting on tomorrow, the city will add a new feature to its website.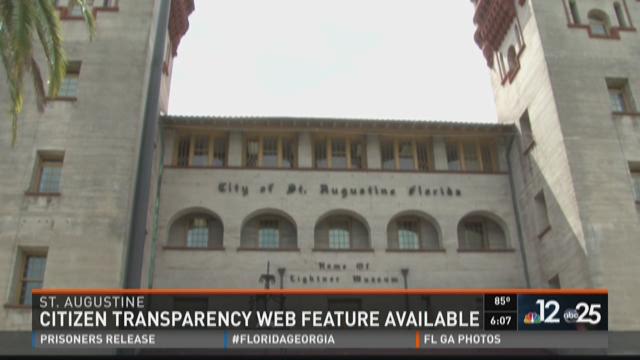 It will be called the Citizen Transparency site.
On that site, you'll be able to view the city's financial information -- including expenses, revenues, and budget information.
The financial data will include governmental finances -- from total activity by fiscal year to individual vendor payments and payroll information.
It will be updated every week.
When it goes live, you can find it at this link, just look for the 'Citizen Transparency Site' button at the top of the page.