St. Augustine holds off on downtown flooding fix | News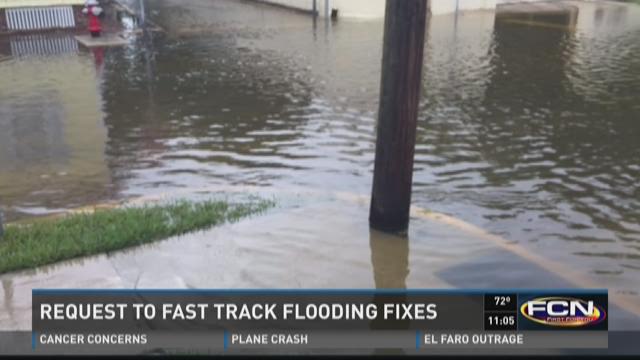 ST. AUGUSTINE, Fla. -- Some St. Augustine residents say they want a faster fix for flooding in the city's downtown area.
On Monday evening, city commissioners discussed this request. The commission instead chose to wait on the residents' request. Still, they voted to move forward with a sea level rise project that could impact flooding plans in the future.
When it rains and there is a high tide in St. Augustine, Cordova Street and Grenada Street often flood. And so does the Corazon Cinema.
"Water has come into my lobby area and we've had to mop it out," said Karla Wagner, who owns the Corazon Cinema and Café.
Wagner has pictures showing the ankle-deep water filling the lobby.
One photo showed the water going into the hallways.
"It's been quite an endeavor for myself as a business owner to shut down because of rain, lose business, not to mention all the property damage inside as well," Wagner noted.
She and others who live in the area around Lake Maria Sanchez have asked the city to fast track the plans to improve drainage in this area.
"This is something that needs to be addressed," Wagner said.
Instead of implementing the plan in 2017 to 2018, they want to bump the work up to next year.
But St. Augustine public works director Martha Graham recommends the city commission wait on fast tracking the project because the city has been selected to be a pilot city for a state study on sea level rise. Also, Graham explained, when this study is completed in 2016, the city will know how to better fix flooding problems.
Wagner likes the study, but she doesn't want her street to have to wait for the results."We should be able to have enough information to re-look at our Stormwater Master Plan so this project – Lake Maria Sanchez plan – would come out on top or below, depending on what comes out of that study," Graham told commissioners.
"I think it's great to do the research but if this means just pushing it under for another year, I just think there isn't a reason we could do some things now," Wagner said.