Reenactor: "We like to say we're where legend meets history" | News
ST. AUGUSTINE — Most of us learn about history from a text book - we normally don't get to relive and see for ourselves what it was really like. But as St. Augustine celebrates 450 years of existence, you can not only hear about history but you can also see it.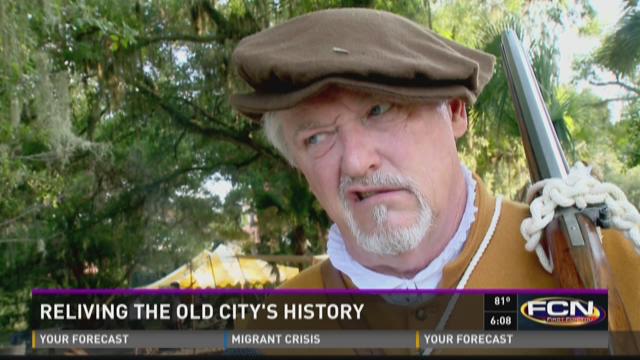 Pedro Menendez is the founder of America's first colony, founded on Sep. 8, 1565. He came ashore, aboard a small boat called a chalupa. He established what we now know as St. Augustine, but he didn't come alone.
"I am armed to both protect him, to provide him with a guard and to defend our colony against those French," said John Powell, Living history interpreter.
On Saturday, we saw a vast number of costumes, a replica 16th century encampment and even a young history buff: "I'm very excited because its 450 years since this town was founded which I find very interesting because like my dad I like history."
People of all walks of life gathered for one reason: to celebrate the nation's oldest city.
"We like to say we're where legend meets history, it's a delightful place," said Kit Keating, Public Relations Director of the Fountain of Youth.
The reenactments will continue throughout the weekend and into next week at the Fountain of Youth in St. Augustine.