Hundreds remember slain St. Augustine man | News
ST. AUGUSTINE — Hundreds gathered Sunday afternoon to honor a Saint Augustine man who was killed Tuesday night.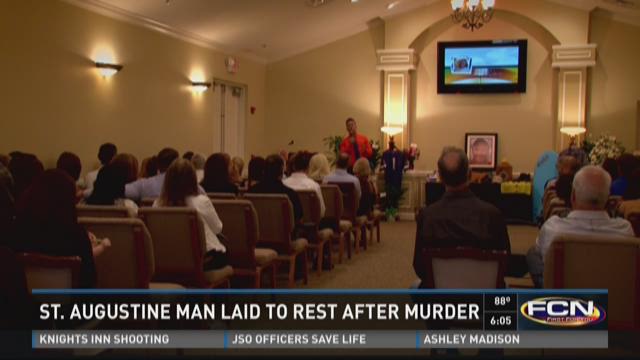 Police said a group of Jacksonville teenagers followed Carl Starke home, tried to steal his car and then shot him.
Starke is autistic and officers believe he was seen as an easy target.
At the Saint Johns Family Funeral Home, a song played for 36-year-old Carl Starke.
"He was always smiling...always dancing," Chanel Starke, Carl's sister, said..
It's how Clark's sisters want to remember him.
A man who they say loved his cars, college football and had an infectious smile.
"When he was little...his favorite toy was a sprinkler, he would always carry around a sprinkler and sometimes even sleep with it," Carli Durden, another of Carl's sisters, said.
He was autistic, but they say that stopped him from nothing.
"Everyone accepted him and knew what a sweet soul he was and that was Carl," she said.
At 36-years-old, Carl was taken much too early.
Tuesday night he was shot and killed.
Police say a group of Jacksonville teens were looking for cars to steal, when they spotted Carl at a Walmart and followed him home.
The teens charged with murder.
17-year old Kevin Williams and 16-year-old Christopher O'Neal.
"You never think it will happen to you. When I got that phone call from my sister it was numbing. It was numbing," Durden said.
Now, the family is trying to heal, and they know Carl is the one doing the healing.
Because they say he's been there with them this whole time.
"He's really gotten us through this. Even at the press conference, I talked to him and I said..Buddy give me the strength to talk about you and who you were," Durden said.