Nation's Oldest City sees increase in younger tourists | News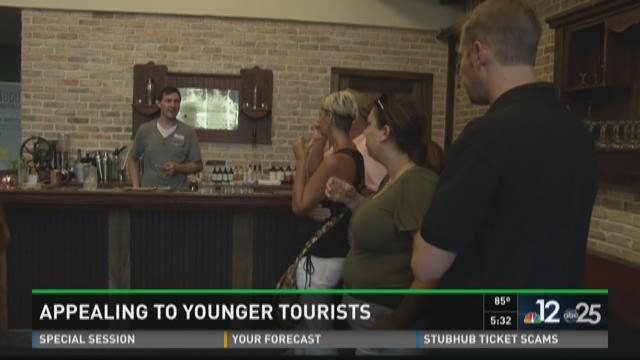 ST. AUGUSTINE, Fla. – Businesses in the nation's oldest city are realizing they need to lure in younger tourists.
According to a recent tourism survey, tourists don't want the same old things they used to on vacation.
That means places like St. Johns County – which thrives on tourism – are having to take shake things up in order to keep seeing the money-spending guests.
A St. Johns County survey from the first half of 2015 shows a slight increase in the guests who are labeled Millennials and Generations X'er's. It also shows a decline in the number of baby boomers, according to Glenn Hastings with the county's tourist development council.
He said baby boomers are considered ages 50 – 68, generation X'er's are 34 to 49 years old, and millennials are 18 to 33 years old.
Research also shows millennials – more than other groups -- want adventure and immersive opportunities on vacation, according to Hastings. That could mean marketing and product changes for the county's No. 1 industry: tourism.
"They definitely do not want what their parents want," Hastings explained. "Going to a passive museum and looking at displays without being able to participate and learn from it, is not going to cut it anymore."
"If we want to sustain this economic engine, this is what will have to happen," Hastings said.
So places like the St. Augustine Distillery are having to find ways to figure out how to reach these new visitors.
At the distillery, you can interact with the bartenders, learn from the men making the spirits, and taste the drinks too. It's the kind of hands-on experience that younger vacationers want.
The distillery is ranked St. Augustine's No. 1 thing to do on Trip Advisor, which means the business has had to satisfy the visitors' taste for something different as well as reach out to the growing number of younger people coming to St. Augustine.
Phil McDaniel is the CEO of the St. Augustine Distillery. He said he still uses traditional advertising, but "more and more, people are searching and using social media to determine what to do, so we've made a conscious effort to market on your phone."
It seems to be working for the St. Augustine Distillery, which was full of people on Monday.
Right now, Hastings said the St. Johns County tourism branch is talking about ways to reach these new kind of visitors.