Bridge of Lions getting two new lions | News
ST. AUGUSTINE, Fla. -- The Bridge of Lions is receiving a new pair of statutes on Anastasia Island.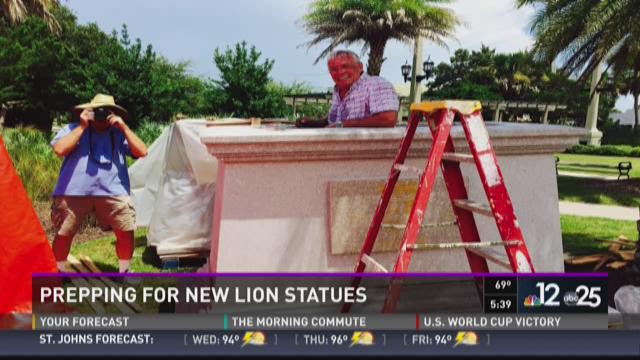 The two lion statutes are the largest single, private donation to St. Augustine in honor of the city's 450th Anniversary. The gift comes from Wolfgang and Miki Schau.
"With the lions, we want to express our love to the city of St. Augustine as we express our love to each other. More details about this love story may be disclosed during the unveiling," Wolfgang said.
The new pair is from the same family of Medici lions found at the Loggie de Lanzi in Florence, Italy as the Bridge's existing lions. The new lions are made out of granite. They'll be placed on the east side of the bridge in Davis Park next week.
The lions will be unveiled at a ceremony on Anastasia Boulevard on Thursday, July 2 beginning at 4 p.m.