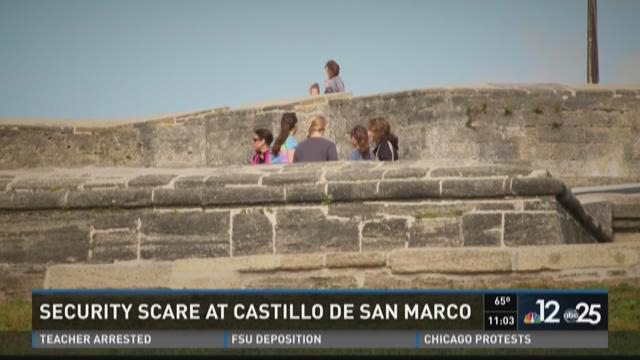 ST. AUGUSTINE, Fla. — A security company doing an exercise without permission caused the evacuation of The Castillo de San Marcos in St. Augustine, the Jacksonville FBI office has confirmed to First Coast News.
According to the National Park Service, the fort was closed about 12:30 p.m. after visitors spotted three people who appeared suspicious to them.
The St. Augustine Police department tells First Coast News that witnesses reported that subjects entered the fort and possibly left backpacks behind.