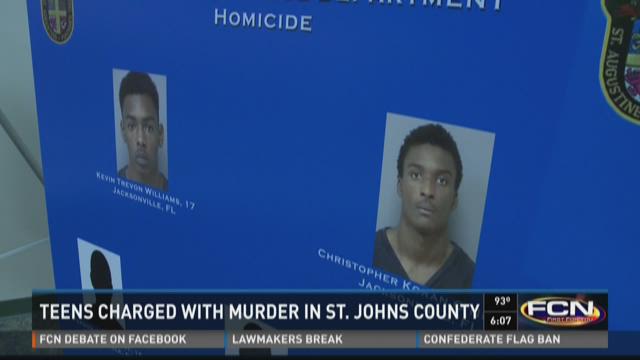 ST. AUGUSTINE, Fla. — An autistic man fatally shot Tuesday at a St. Augustine condominium complex was targeted, according to the St. Johns County Sheriff's Office.
Carl Starke, 36, of St. Augustine, was at Wal-Mart Tuesday when the suspects spotted him in the parking lot, decided he was a "soft" target and followed him home with the intention of stealing his car, said St. Johns County Sheriff David Shoar at a news conference Friday afternoon.
The sheriff said the suspects did not steal his car, but instead "murdered Carl in cold blood in our county."